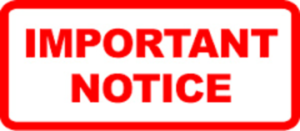 "New Tracks" is pleased to announce that on our July 21 show Walthers is going to be the sponsor of our show and the first of hopefully many Companies to offer a prize in a random drawing for viewers of the show. One lucky viewer wins a $50.00 certificate to be used to buy any in stock product on the Walthers website. Good luck to everyone!
To win the Walthers prize you must be subscribed and have confirmed your subscription to the New Tracks website prior to 12:00 AM EDT on July 18 and have seen the July 21 show. The announced winner, must email Jim Kellow with the prize code provided on the show within 24 hours of the show's live airing.
Don't miss this special opportunity to meet some talented modelers and win a prize!