Note: We do our best to make sure the following events are kept up to date. However, there are times when circumstances may change with little notice because of unforeseen factors beyond our control. 

New Tracks Modeling Meetup Live
June 15 @ 7:00 pm

-

9:00 pm

EDT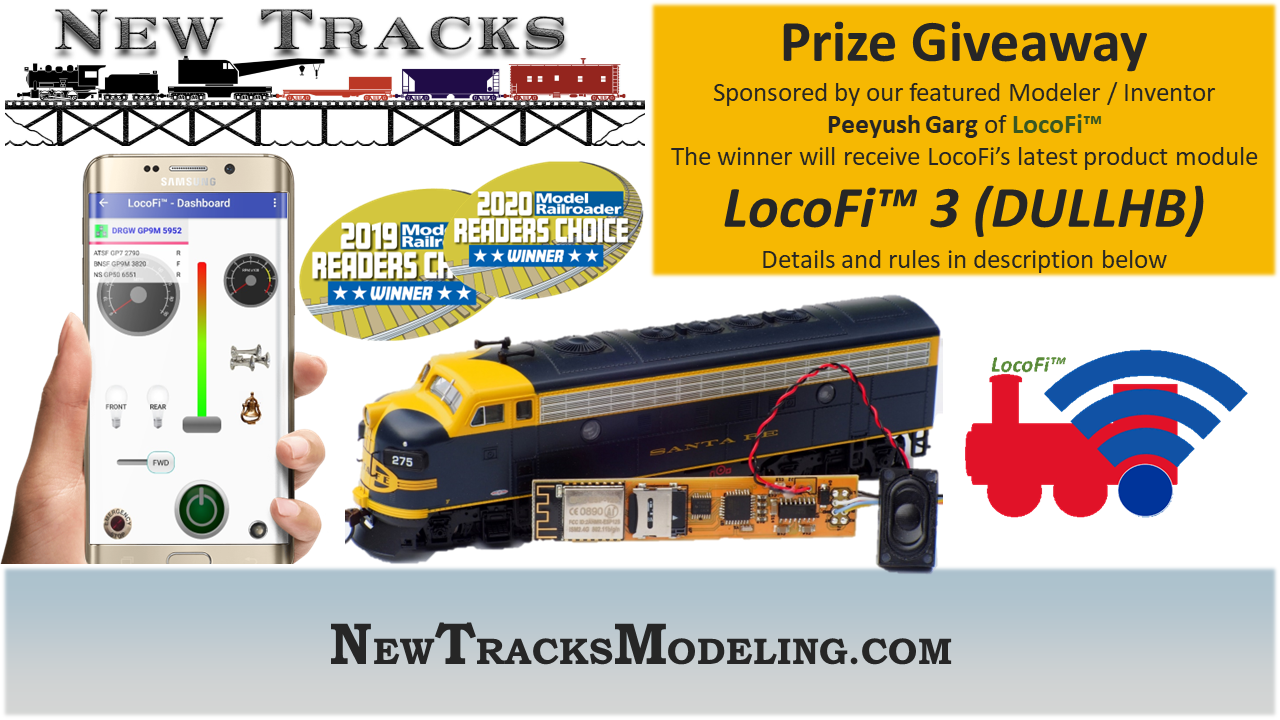 Scheduled for tonight:
Meet a Modeling Inventor:
Peeyush Garg. LocoFi™ Team – New products and Prize Drawing.
"Build Along" – Darryl Jakobs' Announcement of the July 13 Inter-Action Hobbies kit.
"Build Along" – Announcement of Card model with Paul Egri, David Rarig and Fr. Ron Walters. (Downloadable files)
"Using LED Lighting" – with Bob Farquhar
Special Segments:
"Quick Tip"
"Art of Detail" – Darryl Jacobs owner of Inter-Action Hobbies
"Build Along" Chris Course owner of Conowingo Models will be building one of his new kits.  The kit is called  "THE KELLOW STATION." – Part 4 (Details)
"Build Along" Bill Banta owner of Banta Modelworks of an On30 Caboose Kit using Bachman chassis. – Part 2 (Details)