The All Nation Line – Waffle Side Boxcar
November 6 @ 7:00 pm

-

9:00 pm

EDT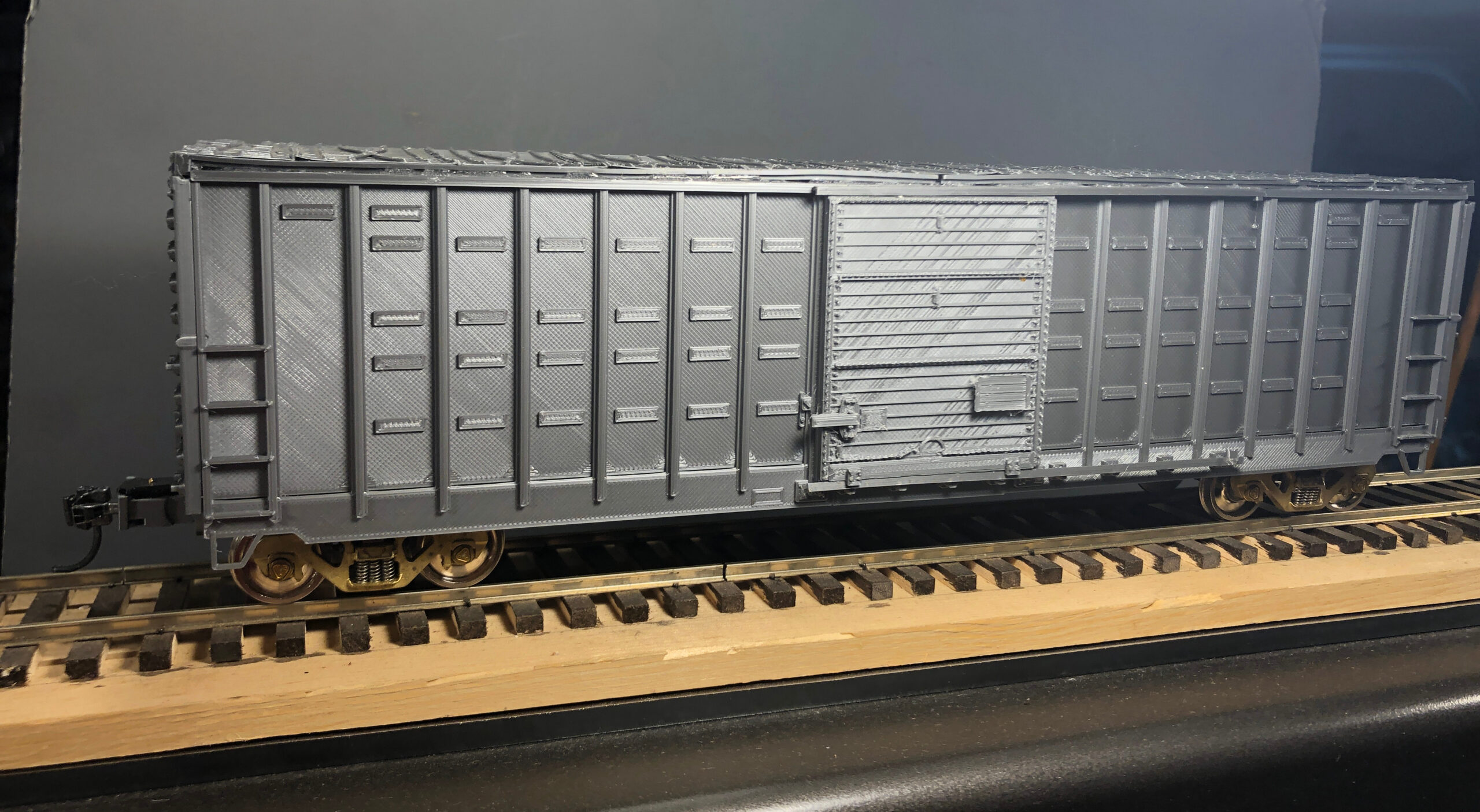 John Wubbel who just purchased The All Nation Line business from the Pope Family is offering a "Build Along" for one of his Waffle Side Boxcar kits starting on our November 6 show. David Schultz will be building the more detailed version of the kit, but will also include needed information in the less detailed version. John is just getting the company restarted so bear with him. Please read the below information about the "Build Along".
The All Nation Waffle Side Boxcar is available in two versions. The high-end kit which sells for $159.95 plus $12.00 Shipping and handling will be in David's hands to build on the show. This kit is more comprehensive with multiple roof profiles and inside interior walls with detail. This is not a trivial kit to put together, yet should challenge the entry-level model builder with plenty of opportunities to innovate, think through problems with the differing assembly approaches.
The basic kit for $109.95 plus $12.00 shipping will be available by reservation with a 5% discount to show participants. However, I would strongly suggest putting in a reservation for a kit(s) as early in advance as possible to insure they arrive in time for the November 6th show.
You may order to reserve your kit via email jwubbel@protonmail.com or by phone. You may not be able to get the more detailed model in time for our show to Build Along with David Schultz unless ordered early. Please go to AllNationLine.com and view the kit instructions from the menu list."
**NOTE ON THE PICTURE ** 
Attached is 1 but note, this is the original reference kit which is a little banged up, handling, road trips, etc. So, I am not sure if you would want to use it or not. This reference model is about 2 years old and has since done many refinements and improvements. The linework on the sides is now smooth, and the detail is much sharper because of software improvements that took place last January with printing parts. The doors have been reworked however dimension-ally speaking, the kit is as close to the Walther's Waffle car they sold many years ago. I really need to put together another kit, paint, and decal it for show and tell but that may not happen until after the O Scale National meet in June

Starting Oct 16 Bill Davis is building a Rail Scale Models, Tobacco Barn Kit on our show.  Stephen Milley, the owner of Rail Scale Models, has given a 20% discount for the kit for modelers who want to "Build Along" with Bill Davis. The discount code is now set up for the Tobacco Barn in all four scales (N, HO, S, O) for 20% off MSRP.  The buyer must use the coupon code NewTracks, one word, at the check-out screen.  This code will be in effect from June 1 thru Oct 30, 2021