Starting October 20, 2021 will start a Motrak Models Build Along!  A kit developed by Jeff Adam.  Four modelers building the same model in four scales.  The modelers are:  N Scale, Clark Kooning MMR;  H0 Scale, Greg Cassidy;  S Scale, Bob Farquhar;  and in O Scale, Phil Edholm.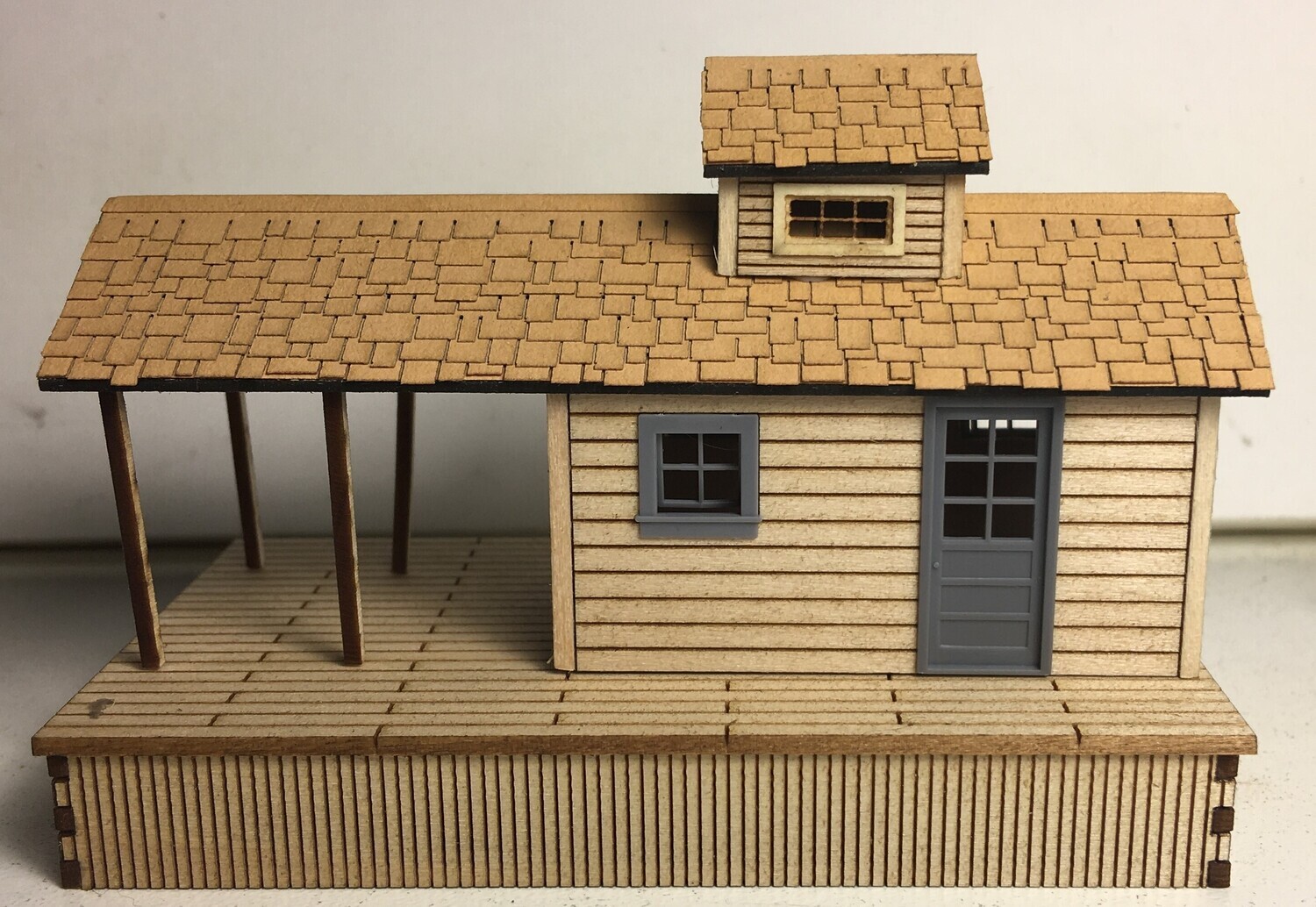 This kit was designed for the New Tracks Modeling zoom meeting "build along".  It has some different options to fit your needs.  The walls are interchangeable and you can place the building anywhere on the dock.  You can make this depot into a dairy stop, a small passenger flag stop or a small freight depot.  This kit has no detail parts or signages.


Jeff Adam is offering a 20% discount of his Motrak Modeling N, HO, S, and O scale Adamsville Depot kit for New Tracks Modeling "Build Along" participants. "Build Along" will begin October 20, 2021 – November 20, 2021.  Discount code is "NEWTRACKS" (one word). 20% off for discount code "NewTracks" orders open now.
Introduction – Jeff, Clark, Greg, Bob and Phil talk about their kits and what is in them and what they are planning to build – October 20, 2021
Part 1 – Greg Cassidy and Bob Farquhar show us their first 2 steps in the build process – October 27, 2021
Part 2 – Phil Edholm tells us his plans for the depot – November 3, 2021
Part 3 – Clark Kooning, MMR shows us first 2 steps of his N scale build – November 10, 2021
Part 4 – Bob and Greg show us their progress on the build along – November 17, 2021
Part 5 – Greg Cassidy adds the roof and cupola to sides – November 24, 2021
Part 6 – Clark Kooning finishes his Adamsville Depot – December 1, 2021
Part 7 – Bob Farquhar finishes his Adamsville Depot – December 8, 2021
Part 8 – Phil Edholm finishes his Depot – December 15, 2021
Part 9 – Greg Cassidy finishes his Adamsville Depot – December 22, 2012
Show and Tell Time!