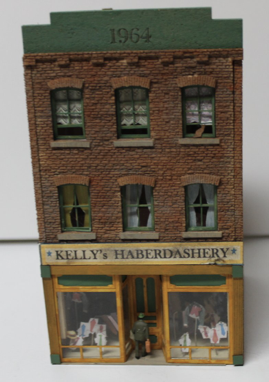 The monthly My Build segment of New Tracks Meetups is the opportunity for any modeler to show what they've built or are in the progress of building.  It's your opportunity to show your model (kit or scratchbuilt), the prototype that inspires your work, the process, tools and techniques you use, and/or it's an opportunity for you to get feedback and get questions answered.  We also use this segment to highlight the modeling results from the Build Along Models segments. 
A modeler should submit 1-5 photos or Powerpoint slides and plan for around 5 minutes to talk to their work and allow for discussion from meetup participants.  Submit your work to Jeremy at jfwoscaler@twc.com at least a day or two ahead of the meetup.  Sooner is better!
 The next My Build Segment is scheduled for the Wednesday August 21, 2021 New Tracks Meetup

Past My Build segments are available on You Tube:
July 24, 2021: King Post Truss Bridge Hunterline kit Build Along modelers, the start of a diorama based on an HO Seabiscuits Boatworks kit, and A Coal Shed Diorama in O Scale.
June 26, 2021: A Brass Portugal Trolley, Kelly's Haberdashery kit from Monster Modelworks, building a commercial printing facility, and Clark Koonings scratchbuilt Ore Cars
May 29, 2021: A focus on Blair Line General Store and Bar Mills 1 Kit Build Along models
April 21, 2021: A focus on Downtown Deco First Timer Bar Build Along Models
March 31, 2021: A focus on Conowingo Models Grey Street House Build Along models