In this section we'll present various tools and materials that were used during the show by Kris. We'll be updating this regularly with new materials and tools.
Card Stock
Black Construction Paper:
– Heavyweight & Fade Resistant
Pacon Tru-Ray Construction Paper – 9″ x 12″, Black, 50 Sheets | BLICK Art Materials 
Bristol Board (Template, Mock-up and Sub-walls)
Borden & Riley #120 Bristol Plate – Smooth, 11″x14″, 20 sheet pad
PastelMat (Textured Paper)
Clairefontaine Pastelmat pad 360g 24cm x 30cm 12 sheet – Pastelmat – Fine arts – Clairefontaine – paper, notebooks and envelopes
My favorite, cereal boxes.
Texture Files:
textures.com  (example site – many sites provide free texture files for download.)
Wood
Strip wood and Scribed Siding:
Kappler Scale Lumber Company: Kappler Products 
NOTE: If one is wanting to have a excellent assortment of strip wood, the "Value Pack" will meet the beginning scratch builders strip wood needs.
Scale Lumber: Mt. Albert
Mt. Albert Scale Lumber Stripwood and Siding (handlaidtrack.com)
Long Matchsticks
Brand: Quality Home, 11″ Long Fireplace Matches
or Strike A Match, 4" Long
Plastic
Plastruct Brick Sheets – available in multiple scales:  https://plastruct.com/
Evergreen Styrene: https://evergreenscalemodels.com/
Details
Door to office:
#912, Door (2 panel over 2 panel) 3 per bag HO scale
https://www.campbellscalemodels.com
Window Castings (2) Grandt #5030 27″ x 48″ WINDOW DOUBLE HUNG -8 PANE
HO Scale – Framed Windows – Grandt Line Products
Tools
The Duplicutter II – NorthWest Short Line (nwsl.com)
Cutting Pad
Brand: Zerro 12″ x 9″ (Used by Fr. Walters)
Aleen's Tacky Glue Aleene's Original Glues (aleenes.com)
Masking Tape Tamiya, 18mm wide Masking Tape 18mm / Tamiya USA
HO Scale Ruler – Excel Deluxe Model Railroad Reference Ruler #55778
Drafting Triangle 6″ – Faregate Rule Company Inc.
Triangles 45-45-90 Degrees (fairgate.com)
Drafting Divider – 5 1/2″ Student Economy Divider for Drafting & Navigation (draftingsteals.com)
Razor Saw & Mitre Box Set
Amazon.com: Excel Blades Metal Mitre Box Set with Heavy Duty K5 Handle and Razor Pull Saw Blade, Small Mitre Box and Saw with 2 Cutting Angles for Wood and Soft Metal : Tools & Home Improvement
Wire Brush:
Heavy: Steel and Brass
Amazon.com: Forney 70490 Wire Scratch Brush, Brass with Wood Handle, 7-3/4″-by-.006″ : Industrial & Scientific
Amazon.com: Wire Brush,Heavy Duty Stainless Steel Wire Scratch Brush for Cleaning Rust with 10″ Curved Beechwood Handle, 2 Pieces : Industrial & Scientific
Medium: Steel and Brass
Stainless Steel Wire Brushes (Set of 2) (micromark.com)
Brass Bristle Brushes (Set of 2) (micromark.com)
Light: Steel and Brass
2-Piece Mini Brush Set (micromark.com)
File Card Brush – extremely useful
SE File Cleaning/Card Brush (4-1/2″ x 2″) – 8001FC – File Handles – Amazon.com
Felting Needles
Variety Pack – Needle Felting Needles – Grey Fox Felting
Sewing Needles
Amazon.com: SINGER 00276 Assorted Hand Needles in Compact, 25-Count,Assorted 25/Pkg : Arts, Crafts & Sewing
Steel Wool – 0000 or 4/0 grade
Pounce Wheel
Amazon.com: Excel Blades 3 Piece Excel Pounce Wheel Sets, Fabric Tracing Wheel, Embossing Tool and Perforator, Includes 3 Head Attachments, Great for Indentations
Dauber: https://www.walmart.com/c/kp/wool-daubers
Silverwhite Fan Brush #2     https://www.dickblick.com/items/silver-brush-silverwhite-synthetic-brush-fan-short-handle-size-2/
Paints, Pastels, Pigments etc.
See the post that contains Kris's recommended color palette here
Paints:
DecoArt Americana Neutral Gray #095  https://decoart.com/americana/
Reaper Metallics, Blackened Steel: No: 9205
The Masters Brush Cleaner and Preserver  https://www.generalpencil.com/store/c52/themastersbrushcleaner
Murphy Oil Soap  https://www.murphyoilsoap.com/products/original-oil-soap
Fixatives:
– Grumbacher Damar Varnish – Matte, 11.25 oz can
– Testors Dullcote Spray Lacquer
Fixatives specifically for soft pastels:
– SpectraFix SFX-31270 12 oz Fixative Spray and SpectraFix SFX-31270 12 oz Fixative Spray (Concentrate)
– Krylon Fine Art K01374000 Gallery Series Fixatif Aerosol Spray, 11 Ounce
Plans
Rattlesnake Mine (see on Dave Vollmer's N-scale diorama):
— Narrow Gauge and Short Line Gazette: Volume 24, No. 1; March/April, 1998
Electronics
Here are some suggestions from Jim Cannon, who appeared on the April 16, 2022 show. There are many sizes, styles  and colors for LEDs. The suggested ones are the basic inexpensive round style. The warm white which have a better "lighting" color than "white" which can be very blueish. 
We received a 10% discount from Dakota Pastels.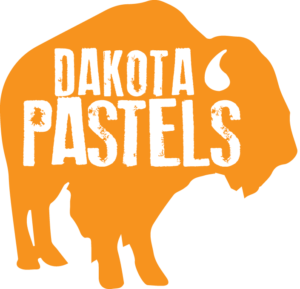 The discount code is RAILROAD10 (not case sensitive) for 10% off most items, excluding Terry Ludwig and pastel surfaces. All the items you noted (Schmincke, Rembrandt, pencils, etc) are eligible. Code is usable once per person and expires on April 30, 2022.
Here's a listing of the various brands of pastels caried by Dakota Pastels. See the February 19th show for Kris's explanation of the different types and their uses.
Pastel-Lineup