Our first project will be an Ice Plant and Cold Storage facility.
The inspiration came from a drawing posted by Todd Gamble on his blog. He's an excellent modeler and artist. See the drawing here.
Scale drawings below drawn by Rich Wolfanger. You can download the six drawings in a zip folder here.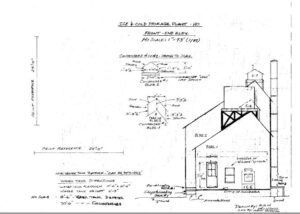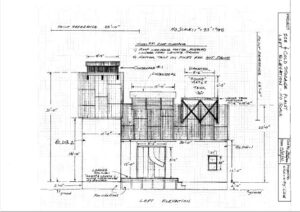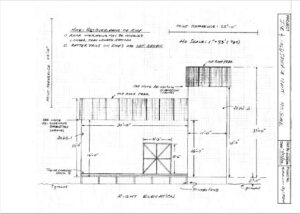 For those looking to build the ice house as a cardstock model, Paul Egri has kindly provided the following images.
And to make it easier for you to download here they are in a zip folder.
We also have a 3D rendering of the Ice House done by T. Heath Trollope. Heath has provided the 3D Sketchup file as well as a number of 2D HO scale views. Post is here.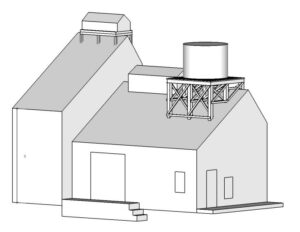 Here are a series of links to photos of various ice houses and icing related activities.