The New Tracks Modeling Build Along experiences provide you a personal mentor and great discounted prices on the models you can build along with a modeler on the show. Join us on our weekly zoom shows for a great learning experience that will help you improve your modeling and build some great models.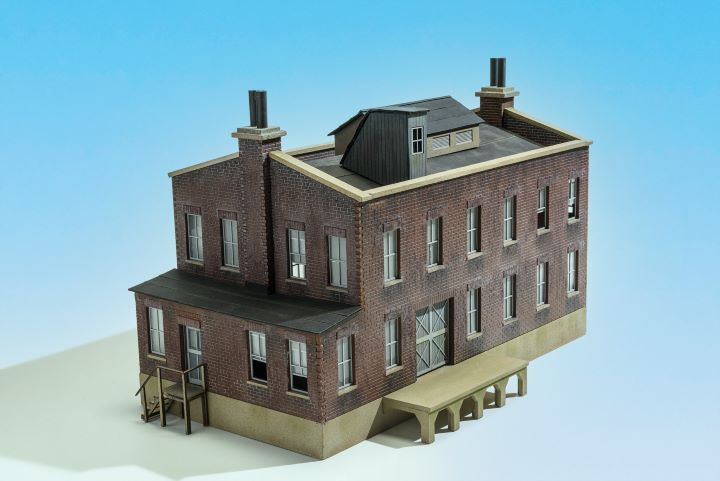 Brennan's Model Railroading
Starting November 1, 2023, Dennis Brennan owner of Brennan's Model Railroading will begin a Build Along of his kit modeled after a Frank Ellison kit of the Sanky Wanky Coffee Company. A 10% discount is available to modelers for who want to build this kit with Dennis for two weeks prior to November 1, 2023. To get the discount please enter the code NEWTRACKS when ordering. For more information please visit his website. See below for another Build Along with Dennis Brennan using his ballast.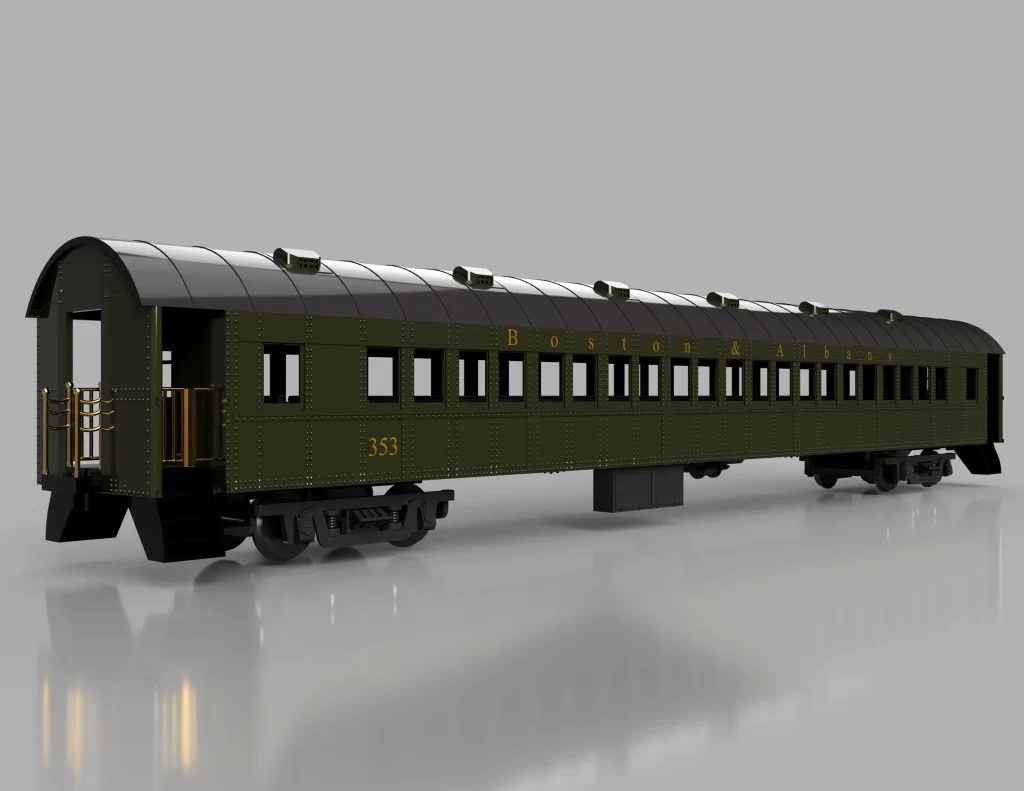 Dylan Lambert Locomotive Works,
Starting December 6, 2023, Earl Hackett will build Lambert Locomotive Works new Commuter Coach in HO scale as a Build Along on our zoom show's December 6, 13, 20, and 27, 2023. A 20% discount on the model will be available for New Tracks Modeling viewers between November 10, and December 27, 2023.

To get the discount please use the code NTRACK when ordering.
More information about the Lambert Locomotive products is available on their website.



2024 Build Along Modeling
Happy New Year and wishing Very Successful Modeling to Everyone
I can't believe this is my last article for O Scale Resource magazine for another year. Next issue will be the Seventh year for New Tracks Modeling articles. Time sure has passed so fast but every article has been fun for me to write and hopefully helpful to you in improving your Railroad Modeling.
Here is the start of our 2024 adventure.



Frenchman River Model Works
Starting January 10, 2024 Frenchman River Model Works Build Along with Tom Farrell building two kits. A Lobster Boat and the Lobster Shack. (Include photos of both model). There is a 20% discount on the HO and O Scale Lobster Boat and Lobster Shack kits, starting September 1, 2023 and end's February 15, 2024.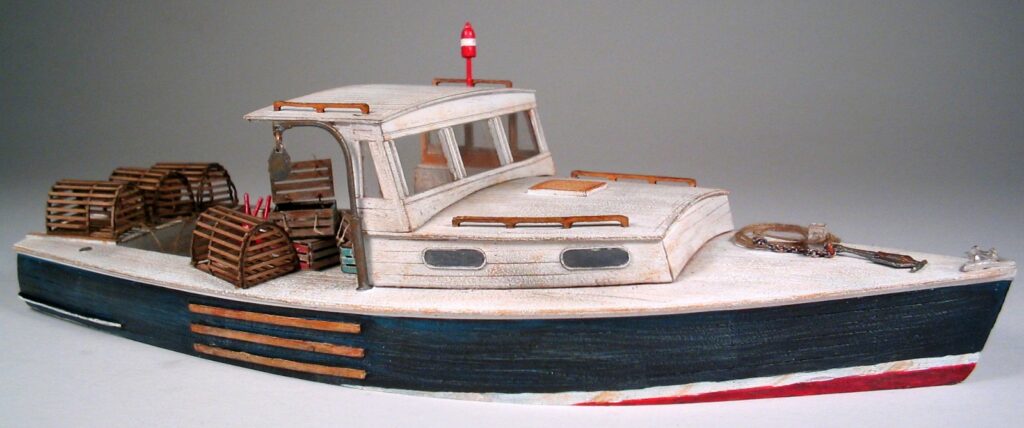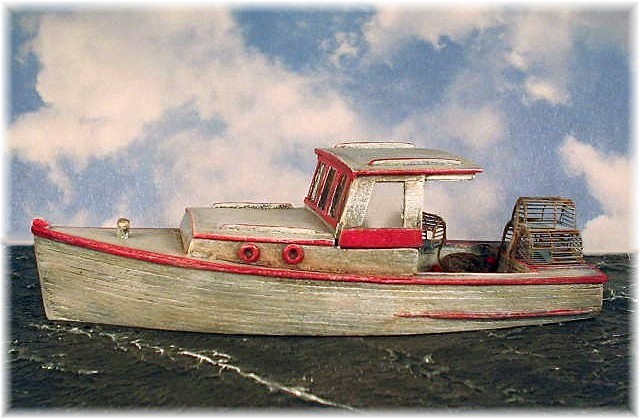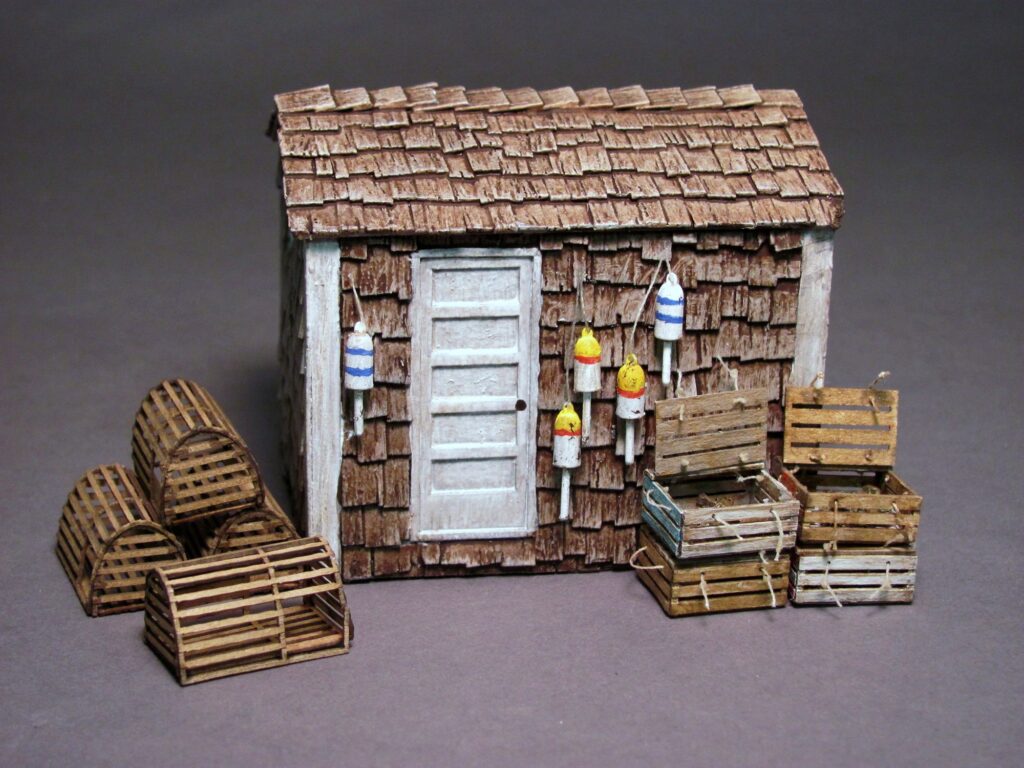 To get the discount use the code:  NEWTRX.
For more information about these and other products please visit their website.


AXM Paper Models
This next Build Along will provide something new for your model railroad as well as teaching you some new modeling skills and techniques using Card. Starting January 24, 2024 Alfonso X Moreno, owner of the AXM Paper Space Scale Models website and self-taught designer of paper models in the Space Category will start the Build Along of his SpaceX Dragon in 1:48 scale. You can download the paper model of the SpaceX Dragon in 1:48 from his website.
The photos shown below is from the redesigned Dragon 2 model. The model used for this presentation is my prototype.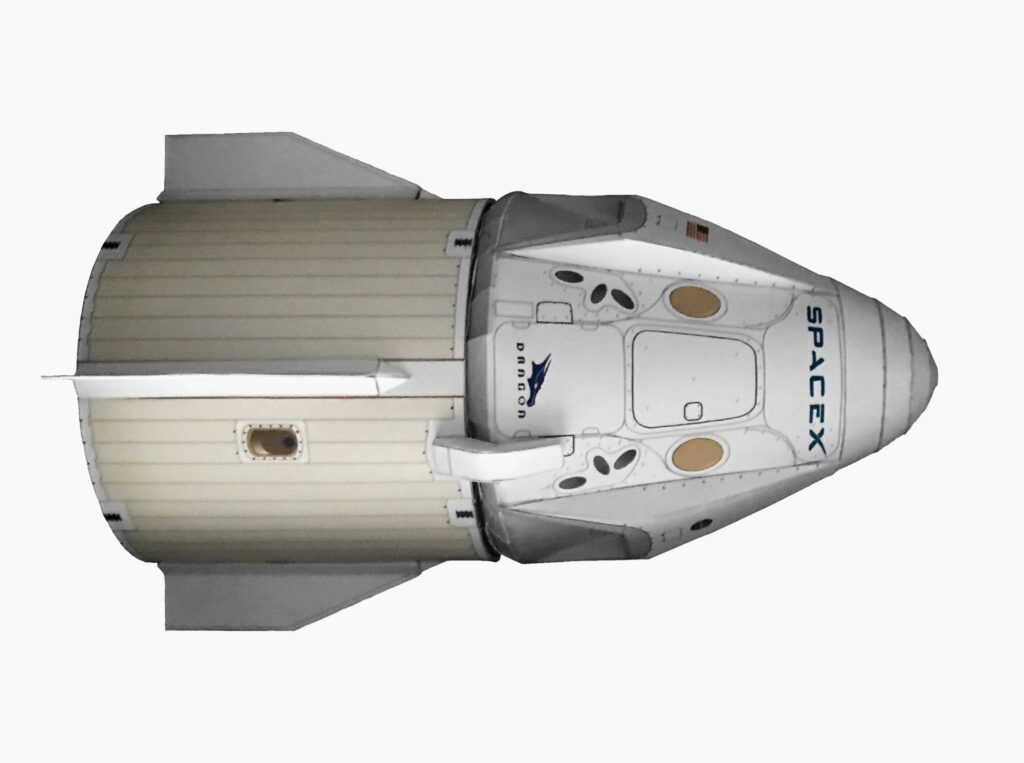 I am from Guayaquil, Ecuador but lived in New York during my childhood. I still remembers watching the Apollo missions in the early 70s; a time which influenced my passion for card modeling.
After all these years, my site has grown into a site that contains designs in scales of 1:144, 1:100 and 1:96. For the most part, the collection consists of Space Shuttle stacks in 1:144 scale for ALL the Shuttle missions. You can now download a Shuttle model for each mission! But my site not only covers Space Shuttle missions but other rocket models."
Alfonso may be able to provide his card models in S Scale and O Scale if there is sufficient demand for these scales. If you are interested in models in these scales please contact him directly at: (Dan give him new tracks modeling email).


I design accurate scale replicas of real rockets and spacecrafts made out of paper, covering the Space Shuttle era and current rockets from around the world – Alfonso
You can also download rockets representing other countries, Commercial rockets from USA and Space Stations including the International Space Station model. You can find models of the Atlas V, Delta IV, Antares, Falcon 9, Ariane 5, Vega, Soyuz and Progress vessels, India's rockets and SpaceX Starships! It is my intention to also design the American rockets from the Early space age, like the Mercury, Atlas and Saturn V.

I have been very fortunate that my site and paper models have been widely accepted by the card modeling community. Through all these years, I have had many opportunities with Institutions to work in projects involving my paper models. I created the ISS children's version for the Australian CSIRO's kids magazine, "Pegaso" and "Krysaor" Cubesats for the Ecuadorian Space Agency (EXA), the SCanTestbed model for NASA's Glenn Research Center, the Magnetospheric Multiscale (MMS) models for Goddard Space Flight Center, and many more.
On January 2020, which I consider the pinnacle of my paper model website achievements, I was invited to be part of the Boca Chica to Mars Event, which was held at the Brownsville Museum of Fine Arts in Texas, where my SpaceX paper models were exhibited for the public.
Follow me through my Blog and Twitter to get updates of my projects.
Although few of my creations are not for free download, I try to give most of my models to the card modeling community for free; but in order to cover the expenses of paper, printer ink and other supplies for my designs and the time to design these models, a donation is appreciated."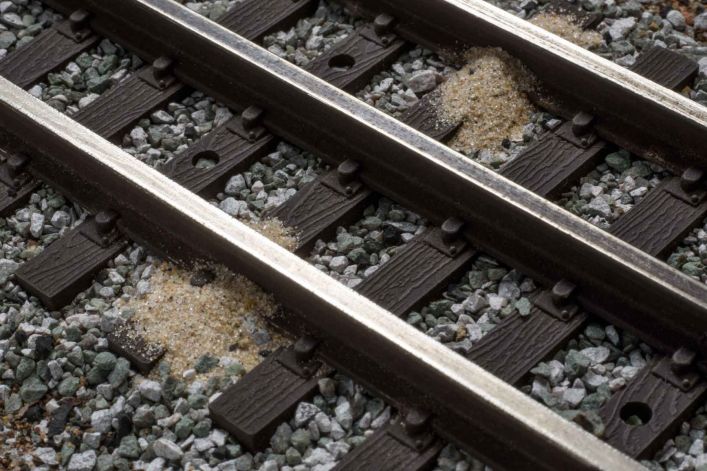 Brennan's Model Railroading
Dennis Brennan's company also sells Ballast to his customers who say it is the best balance they have every seen for their O scale/gauge layouts. Starting January 31, 2024 Dennis will begin a Build Along of Ballasting track using his ballast. To work on ballasting your track along with Dennis you can order his ballast and get a 10% discount up to two weeks before the start of the Build Along by using the code word NEWTRACKS when ordering.
Please visit his website for more information about his Company and its Products: (website)



Crystal River Products
On March 6, 2024 Rand and Seth Johnson owners of Crystal River Products will begin their Build Along of one of their kits. Details about the kit including the discount available to viewers who purchase the kit to build along with them, as well as the code word to use when ordering the kit will be available soon on our website.
Please visit their website for additional information about their Company.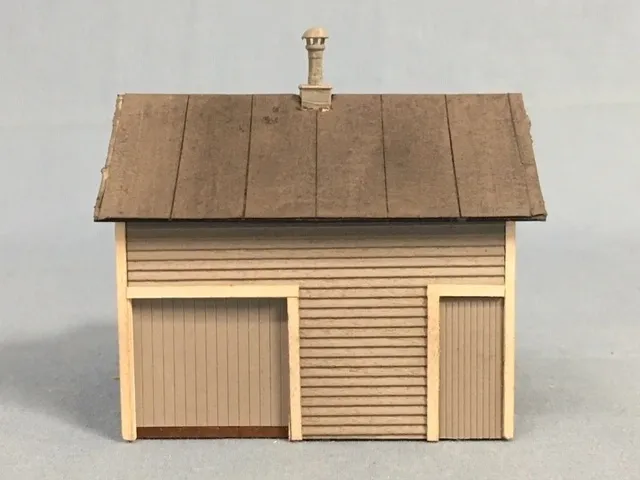 Ipswich Hobbies
Jack Dziadul owner of Ipswich Hobbies will build his Section House kit starting April 10, 2024 in a Build Along. The kit is available in N, HO, and O Scale for New Tracks Modelers.
Special pricing for New Tracks Modeling Viewers
1. Kit # 6 N scale $15 less 20% discount = $12
2. Kit # 5 HO scale $25 less 20% discount = $20
3. Kit #18 O scale $45 less 20% discount = $36
Shipping $8.95 – Local pick-up option​
Ordering the kit
Discount code – NEWTRACK (good for one kit)
Discount start date March 6, 2024 and end date April 15, 2024
Please visit the Ipswich Hobbies for more information about the company and its products.



More Build Alongs to come in 2024
I hope you want to participate in all the Build Alongs. The modelers and manufacturers, who are making these events possible, do them to try to help you improve your skills and have more enjoyment and confidence in your modeling. They provide a true learning experience that have helped many modelers. So if you have been sitting on the side lines for awhile give Railroad Modeling a try with the help of a Mentor.
I am looking for more Modelers and Manufacturers to be involved in future Build Along segments in 2024. Contact me if you are interested.