Build Along with Bob Farquhar as he builds a General Store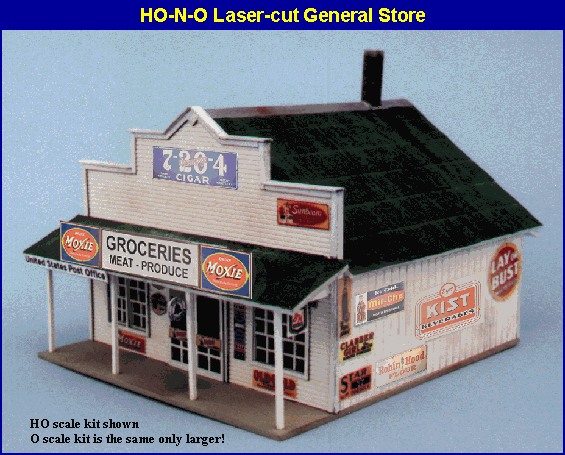 Follow Bob Farquhar modeler as he builds the Blair Line kit "General Store" by kit designer Dale Rush.  Bob presented a segment on February 20, 2021, about the tools, paints, and glues needed to build the model. It is available for viewing on our New Tracks Modeling. Bob goes into great detail to help you build your own store.  Follow him closely and listen to what he has to say.  Many things you learn here can spill over to other parts of you model railroading experience.  Have fun!
YouTube channel. Go to http://blairline.com/ to order the kit in N, HO, or O scale, and be sure to use the code newtracks to receive a 25% discount.  Order the kit so you can BUILD ALONG.
Information update building the General Store – February 20, 2021
Build 1 – Plan ahead walk through – April 17, 2021
Build 2 – Paint/Stain – April 24, 2021
Build 3 – Signs, Windows, and doors – May 1, 2021
Build 4 – Assembly – May 8, 2021

Build 5 – Roofs & Details – May 15, 2021
Progress along the way.
View other models as other modelers show off their versions of the General Store – May 29, 2021.  Click Here!