Starting June 1, 2022, Bill Banta owner of Banta Modelworks will start a "Build Along" of his Banta Modelworks On30 Caboose kit.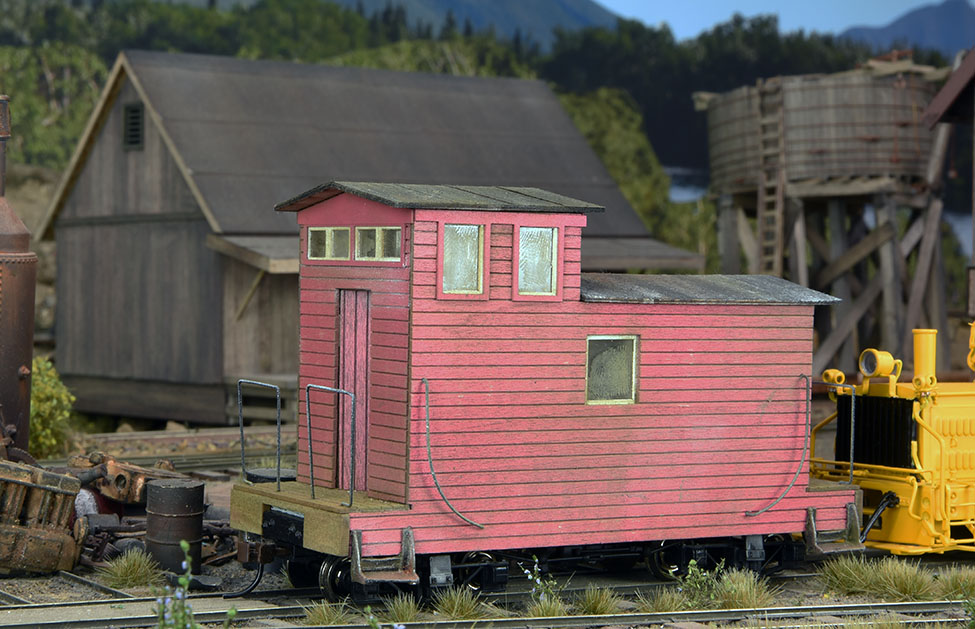 Laser cut wood caboose conversion. Fits Bachmann 18ft On30 Flat Car. This kit is all laser cut wood and laser board. Includes wire and bending fixtures. Based on a caboose from a logging railroad, its really a cool looking addition to your fleet. Like all of his kits, it's a fun build backed up by their no questions parts replacement, you break it, missing or lost, the dog eats it, no cost to you.
This is the first On30 scale BUILD  ALONG we have done.  It is  the result of comments I have received asking what is involved in using a HO scale chassis from one manufacturer, in this  case a Bachmann 18' flat car, and using a O Scale body kit from another manufacturer, in this case the Banta Modelworks Caboose kit, and building a On30 scale model.  This may sound complicated but Bill will show you how easy it is.  Here is your chance to find out how On30 narrow gauge models are created and why On30 has become a significant part of O scale modeling.
 Bill Banta is offering a 20% discount off his Caboose kit to New Tracks modelers who BUILD ALONG with him on their orders specifying it is for "NEW TRACKS"   May 1, 2022 until June 15, 2022.
Part 1 – Introduction to the On30 Wood Caboose Build Along – June 1, 2022