Hobby Manufacturers Association – HMA

The HMA is the only association dedicated to manufacturers, distributors, importers, publishers and producers and suppliers for model hobby products and related accessories for the hobby industry. Our industry is strong but all together we can be much stronger and get our products the exposure they deserve. Times are changing and now we need your support more than ever. We are looking to increase our membership and to build a stronger Hobby Industry for ourselves and future generations. Our strong member list includes many Industry experts whom preside on our councils and board.  We have monthly meetings to find more efficient ways to better serve and help our members grow their Businesses.
The HMA serves its many members in the hobby industry by introducing our products to the general public via social media advertising, print distribution and through the Myhobbyfun.org (Consumer) and the HMA (Trade) website. The HMA also updates its members via email newsletter with interesting industry statistics, Benefit Updates and legislative information when appropriate and necessary. We also have many benefits listed below that can help make your business more profitable.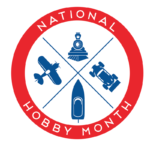 The goal of My Hobby Fun is to promote the wonderful world of hobbies to parents and children across the globe. More than ever, it is important that we raise awareness of the innovative and creative products that enrich the lives of hobby enthusiasts. Families are looking for different ways to reconnect and spend quality time away from electronics and other distractions. We are letting you know that these great products exist and can inspire families with opportunities to be creative together.
The HMA produced a short, entertaining video touting the advantages of all forms of hobbies. We are asking all of our members to help us gain additional visibility for our hobby (in general) and industry members (specifically) by sharing this HMA video (link below) through your company's social media channels.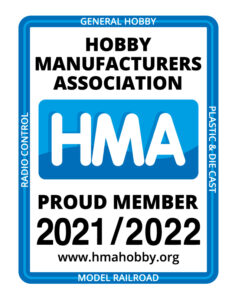 "New Tracks" is a proud member of the Hobby Manufacturers Association.  I am looking forward to meeting the manufacturers from various hobbies including model railroading that may be beneficial to my modeling and become part of "New Tracks" articles and Zoom shows for your benefit.  I have been very welcomed by the Association and look forward to being able to make a contribution to the organization. If you are not familiar with this organization, I encourage you to visit their website. https://www.hmahobby.org/