BUILD ALONG Opportunities
We have started a new Model Building event with your own Mentor segment of our "New Tracks" Meetups.  We call it BUILD ALONG.
Each week, a very talented model builder is going to build a kit in short segments. Each model will be built over a period of weeks.
You will find out the tools, paints, glues he uses to build the kit, tips he talks about to help you avoid errors, and correct any mistakes in building the model.
You will be able to watch the modeler build the kit in small segments and learn the techniques first hand and talk to them as he builds the model. Building your kit at the same time allows you to build along with him. This will in effect, provide you with a personal mentor in building the kit.
We have several model builders, and kit manufacturers lined up to begin our program.  We welcome your comments and recommendations of other modelers and manufacturers we could ask to be a part of this effort.
1) February 24, 2021:  Modeler Greg Cassidy will build the Conowingo Models HO-scale Grey Street House-Company House Version. Greg will be joined by kit designer Chris Coarse and lighting guru Geoff Bunza. There is also the Grey Street House in O-scale.
Go to https://conowingomodels.com/ to order the kit.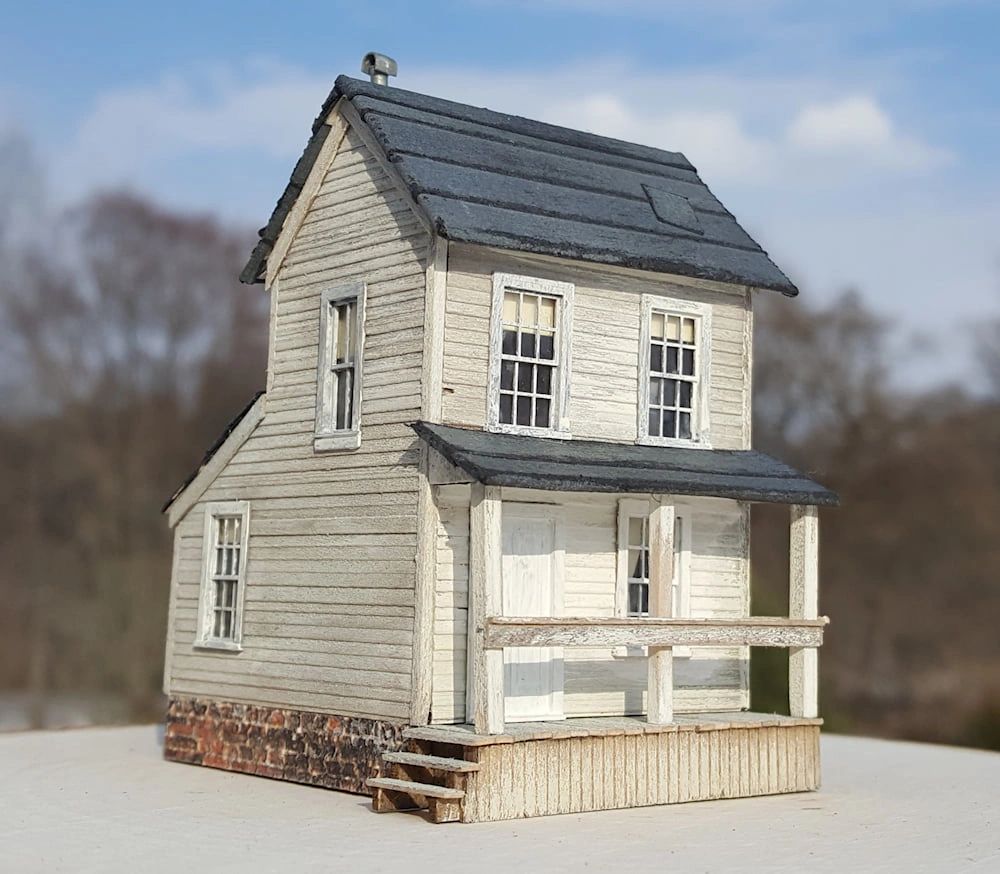 Greg Cassidy has built many different variations of this kit and you can easily make it into your own version, to fit into your railroad. You won't need to have the kit on hand until March 3, 2021 because the first segment involves tools, planning and research. However, those wishing to BUILD ALONG should purchase the kit ASAP due to postal issues.
2) March 27, 2021:  Clark Kooning MMR will build a great starter kit called First Timer Bar.  This little kit is a great kit by Downtown Deco, a great little company which is owned by Randy Peacock .
This kit is not a laser kit, it is a Hydrocal kit. Hydrocal is a plaster which has been poured into a mold which was made from a highly detailed master carving. Clark will walk you thru the steps to build a great starter kit. We will explore sealing plaster, basic assembly, learn to paint brick and other masonry items
There is no time like the first time for anything & that includes building your first hydrocal kit! Designed with rank beginners in mind, this kit features simple construction but amazing detail. The instructions for this one was specifically written for beginners.
Try one, you'll like it! 1 1/2″ x 4″.
| | | | |
| --- | --- | --- | --- |
| N scale | DD2017 | $24.95 | |
| HO scale | DD1053 | $29.95 | |
| O scale | DD52 | $39.95 | |
This is a suggested list of tools that may be required to participate fully in the hands-on portion of our program. In order to allow you to fully take part in building of models you are strongly suggested to have all tools listed. You, however, may not use them in the program, but will have them for future building. Most of the tools listed can be found at your local hobby shop, hardware store or craft store. . Please note bring any tools you usually like to use, you may not use all tools listed. If you have any problems with the description of items listed please contact Clark Kooning, MMR, via e-mail at ckooning@msn.com,
Yellow Carpenter's Glue
Elmer's White Glue
5-minute Epoxy (optional)
Sandpaper – 80 and 120 grit
Hobby Knife – Xacto #11 blade
Emery boards or sanding sticks
1/8 Drill bit — Pin vise for bit
000 Steel wool
Assorted flat paint brushes need 1- 1 inch wide
Cheap acrylic craft paint. List suggestion only:
Apple Barrel, Craftsmart and Cermacote are similar brands & have similar colors.
Choose your whatever is available to you:
Folk Art Terra Cotta or a similar orange color
Brown, Raw Umber, Burnt Umber, Raw Sienna
Flat black, Flat White, Flat Red
Light grey or similar for concrete color (Woodland Scenics concrete works well too)
Spray Can Paint:  Krylon Matt Clear
Or any other tools you usually use…Optional tools: Optivisor, extra work light, these are handy tools which you could use in our clinics, but it is not essential you buy them just for this project. Please note an updated tool list may be asked for during the build
As a special for those doing the clinic Randy has offered to send extra walls and another set of signs for a different little business so really your getting 2 kits  for 1 price
To order the kit:
Please order the kit for your scale online at https://www.downtowndeco.com
Then send Randy a E mail at downtowndeco@montana.com
And say: "Hey, I'm doing Clark's clinic. Please include the extra set of castings w/the kit I just ordered" My name is____________ and the kit is _______ scale
3) April 17th, 2021:  Bob Farquhar modeler, building the Blair Line kit General Store with kit designer Dale Rush.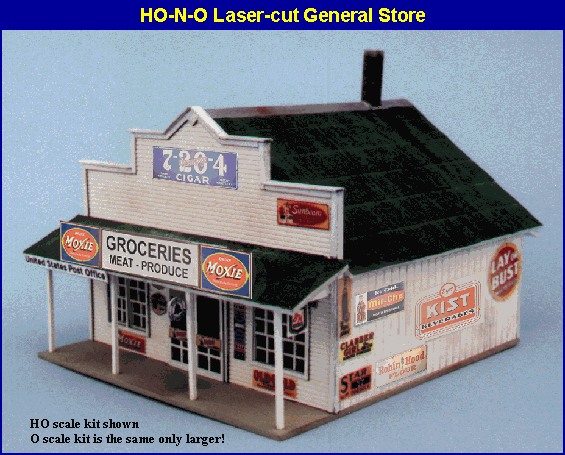 Bob presented a segment on February 20, 2021 about the tools, paints, and glues needed to build the model. It is available for viewing on our New Tracks Modeling YouTube channel. Go to http://blairline.com/ to order the kit in N, HO, or O scale, and be sure to use the code newtracks to receive a 25% discount.  Order the kit so you can BUILD ALONG.
4) April 17, 2021:  Gaylord Gill and Randy Bosscher, both experienced S scale model-builders, with "The 1-Kit" by Bar MillsModels.  The kit is available in N/HO/S/O scales. Initial introduction of the project will be February 27 and the first construction session will be April 17, 2021.  Go to barmillsmodels.com/product/the-1-kit-n-ho-s-o/ to order the kit in your scale.  Remember  to get the special discount of 25% use the discount code NTM1KIT. Hope you BUILD ALONG with Gaylord and Randy because this may become the first model you can say you scratch-built!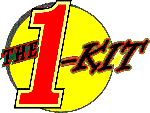 5) May 22, 2021:  Rick and Maureen Hunter will be building and weathering their Hunterline kit of a 30′ King post Bridge.  They will be building the S Scale version. The kit is available in N, HO, S, and O.  
Join Maureen and Rick from Hunterline, as they take you through, step by step instructions, to build your own Hunterline 30' King Post Truss Bridge in your scale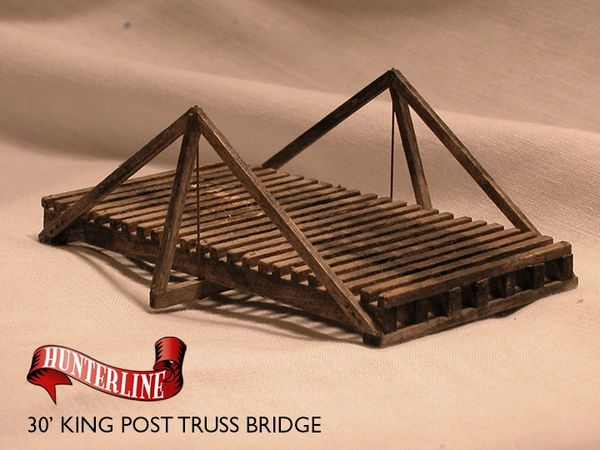 Skills to learn: read templates and instructions, distressing basswood, staining and gluing techniques, assembly, drilling for rods, NBW installing, finish weathering techniques. This is a beginner to intermediate difficulty. Old pros can learn a few things too!
Recommended Tool List to build the model:
Work Surface – cutting mat – big enough for your scale
Leftover dish for stain
Wood glue – fast tacking carpenters glue such as Titebond Regular or II, Elmers or LePages
Masking tape
Waxed paper
Pin vise (drill bit is included in the kit)
Razor saw and/or Xacto knife
Tweezers – very sharp point is helpful
Wire snips
Small files, clamps, cheap brush
Disposable gloves
Patience
The price Includes the kit and two bottles (8oz) of Hunterline Weathering Mix – a base color, and a highlight color. The highlight color Rick and Maureen recommend is their Creosote Black. They will advise you on the base coat if you tell them the desired look you want to achieve.
Please order by May 8, 2021 to ensure delivery before the BUILD ALONG starts on May 22.
The Kit, 2 bottles of Weathering Mix & Shipping cost to your address:
("New Tracks" Meetup Special pricing)
N – $65.00USD
HO – $68.00USD
S – $72.00USD
O – $80.00USD
Please order by:
rick@hunterline.com
For more information visit the website:  https://www.hunterline.com/
1-866-934-4174
6) Bill Davis, is going to build a Steve Milley, Rail Scale Models O scale kit starting in late August of this year. Steve, graciously, is going to be offering a significant discount on the kit, which will be available in N, HO, S, and O scales to modelers who want to Build Along with Bill Davis. More information on this Build Along will be posted on our Website and in the next issue of this magazine.
I am looking for additional modeler builders and manufacturers who want to participate in this program starting in the August/September time frame please contact me so we can schedule your project. I am particularly interested in having several N scale and more O scale Build Along model building project for this fall. Contact me at jimkellow@oscaleresource.com