Building a Gas Station out of card stock.
Paul Egri has designed a Card Model of a Gas Station you can download for free so you can try your hand at card modeling. It doesn't get much cheaper than this to build a model.
David Rarig and Ft Ron Walthers will be doing a build along of this model.  Paul, Rarig and Ft Ron discuss their techniques in the following YouTube segment –  June 13, 2022
This is an early test/trial build by David Rarig of a preliminary design of the gas station card model to show what the basic, finished model might look like.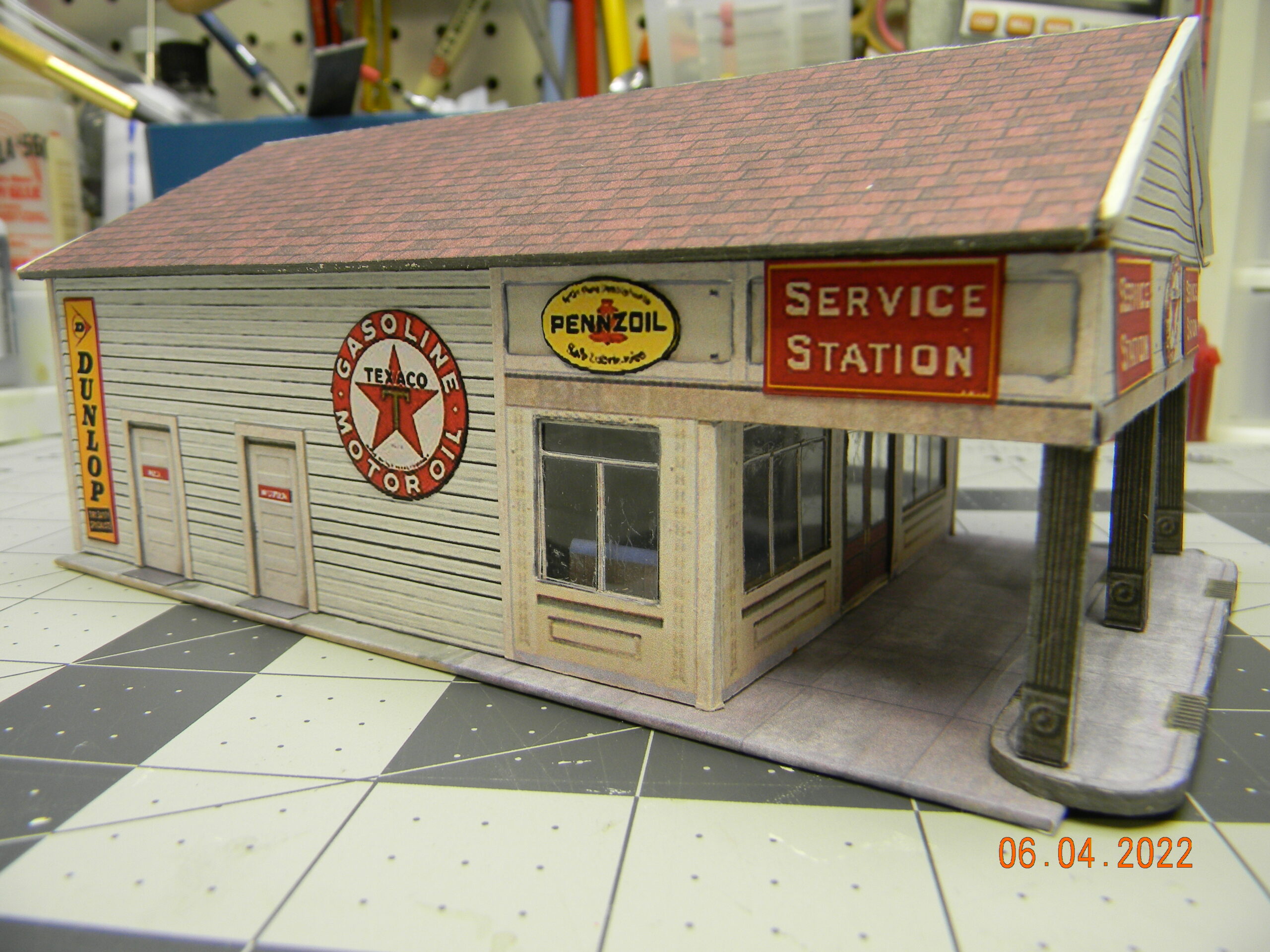 Build Segments will be listed at bottom of this post.
Below are the full-sized prints. Please take notice of the scale on the drawing. These prints are in HO scale. Paul has included a chart with the percentages you need to scale up or down these drawings on your printer, to match your particular scale.
As you can see below, there are 3 files that go with this project. To download each file, RIGHT CLICK anywhere within each graphic block below. A message box will pop up on the screen. Select Save image as from the list. You will see the contents of your hard drive on your computer. Select the Pictures icon on the left side of the screen. Then select the Save button on the lower-right side of the screen. That will save the file in your picture folder on your computer. Continue with the other 2 files. Now when you are looking for those files, they will be in your pictures folder.
Having trouble converting these HO scale prints to other scales? [Read More]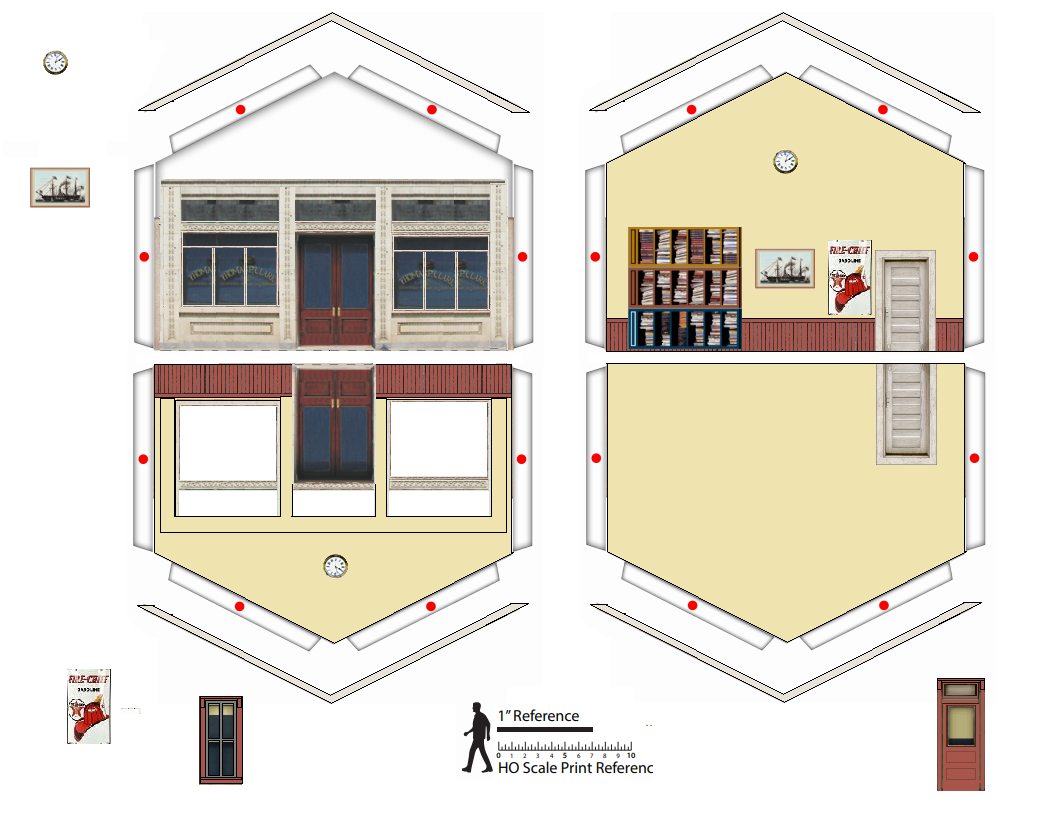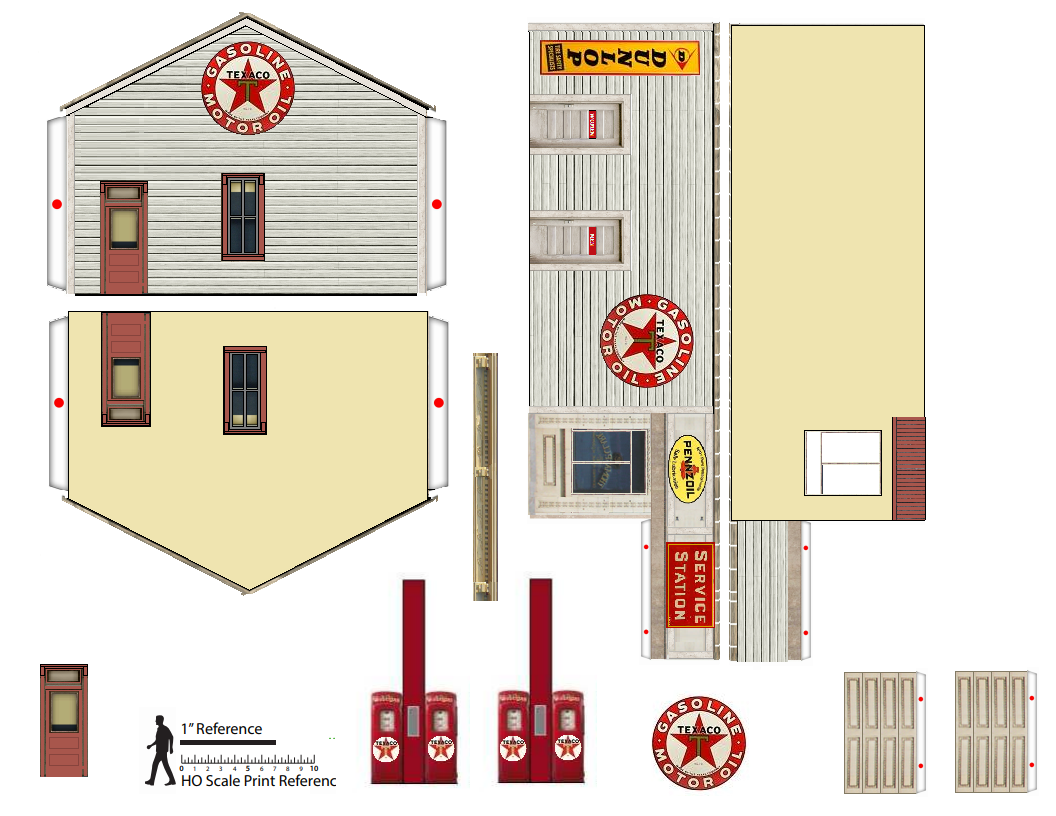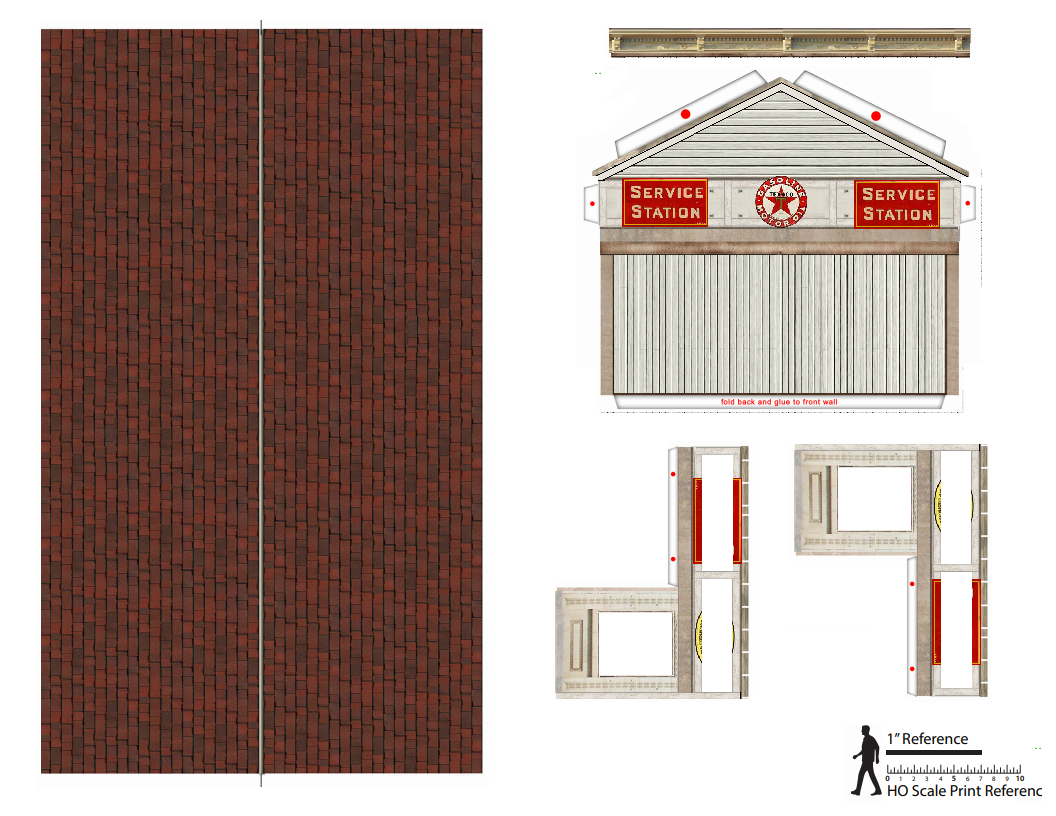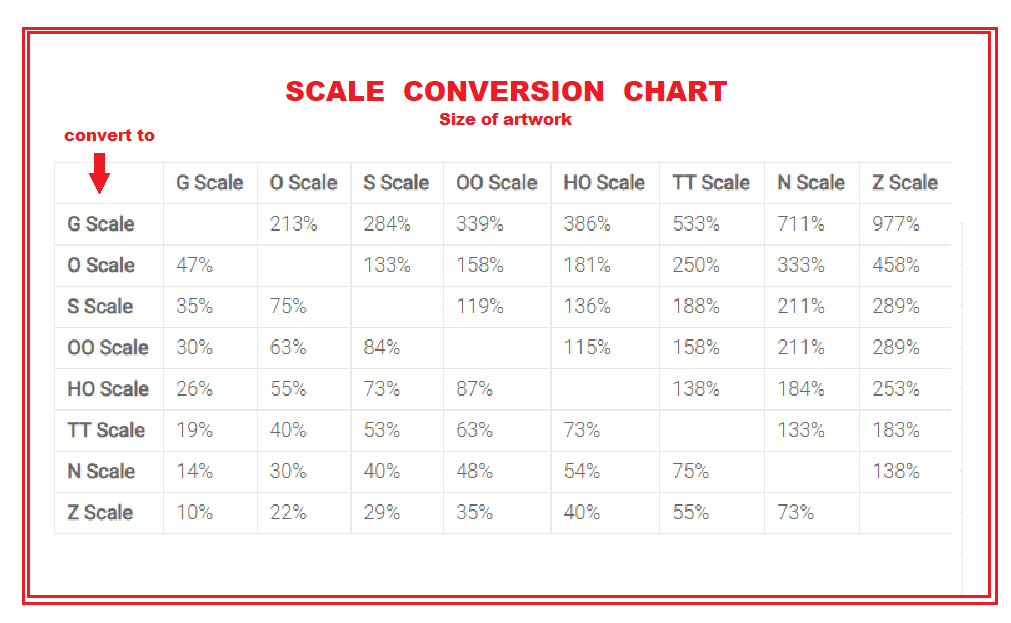 David Rarig

builds his gas station in HO.
Part 1 – July 20, 2022
Part 2 – August 3, 2022
Part 3 – August 3, 2022
Part 4 – August 31, 2021 Final
Ft Ron Walters

builds his gas station.
Part 1 – July 27, 2022
Part 2 – August 10, 2022
Part 3 – August 24, 2022
Q&A – August 31, 2022