David Vaughn on Modeling Lifestyle
Mark your calendar for September 22, 2022 at 7pm Eastern Time to see David Vaughn, President of the O Scale Kings and talented modeler, live on "New Tracks" Modeling Lifestyle show.
David has a lifelong enthusiasm for trains and an admitted loss to physics as a prize winning career due to reading John Armstrong's "Track Planning for Realistic Operation" instead of physics texts during study hall.
David started Wit and Wisdom Models as a way to "bring John's (John Armstrong) models, skills, and philosophy to life." You can see details of his Nighthawks café kit that was highlighted as a "Build Along" series on our live shows HERE.
Also, see an introduction David made at the first session of that build HERE.
Series Announcement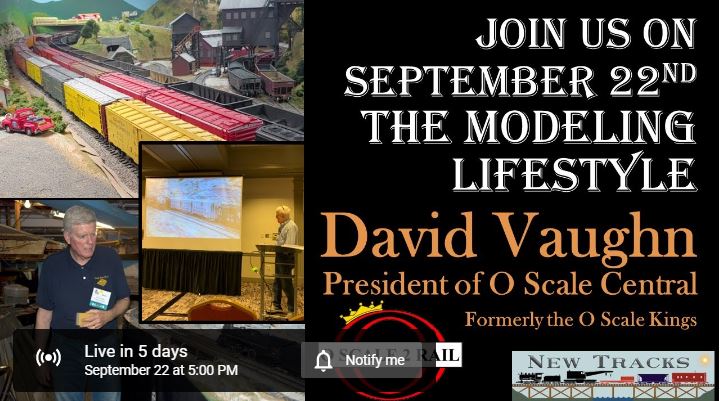 Watch David and his friends full episode HERE:
Thanks for sharing David.