Build a Card Model of an Engine House
Paul Egri has designed a Card Model of an Engine House you can download for free so you can  "Build Along with a very talented card modeler David Rarig starting on our July 17, 2021 show and ending on our August 28 show.  Doesn't get much cheaper than this to build a model.
Below are the full-sized prints. Please take notice of the scale on the drawing. These prints are in HO scale. Paul has included a chart with the percentages you need to scale up or down these drawings on your printer, to match your particular scale.
As you can see below, there are 4 files that go with this project. To download each file, RIGHT CLICK anywhere within each graphic block below. A message box will pop up on the screen. Select Save image as from the list. You will see the contents of your hard drive on your computer. Select the Pictures icon on the left side of the screen. Then select the Save button on the lower-right side of the screen. That will save the file in your picture folder on your computer. Continue with the other 3 files. Now when you are looking for those files, they will be in your pictures folder.
If you want to try another card model, here is a model Gas Station that Paul Egri designed.
Having trouble converting these HO scale prints to other scales? [Read More]
1) The two ends, doors, windows, and vents.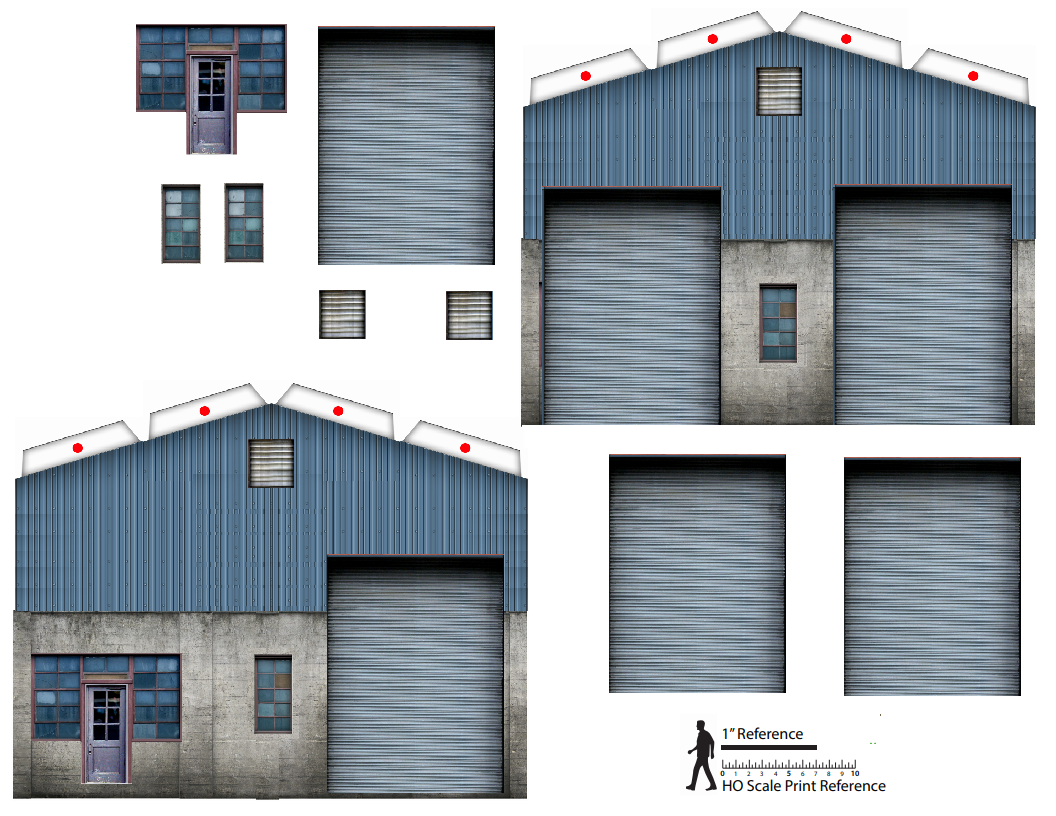 2) The two Engine House sides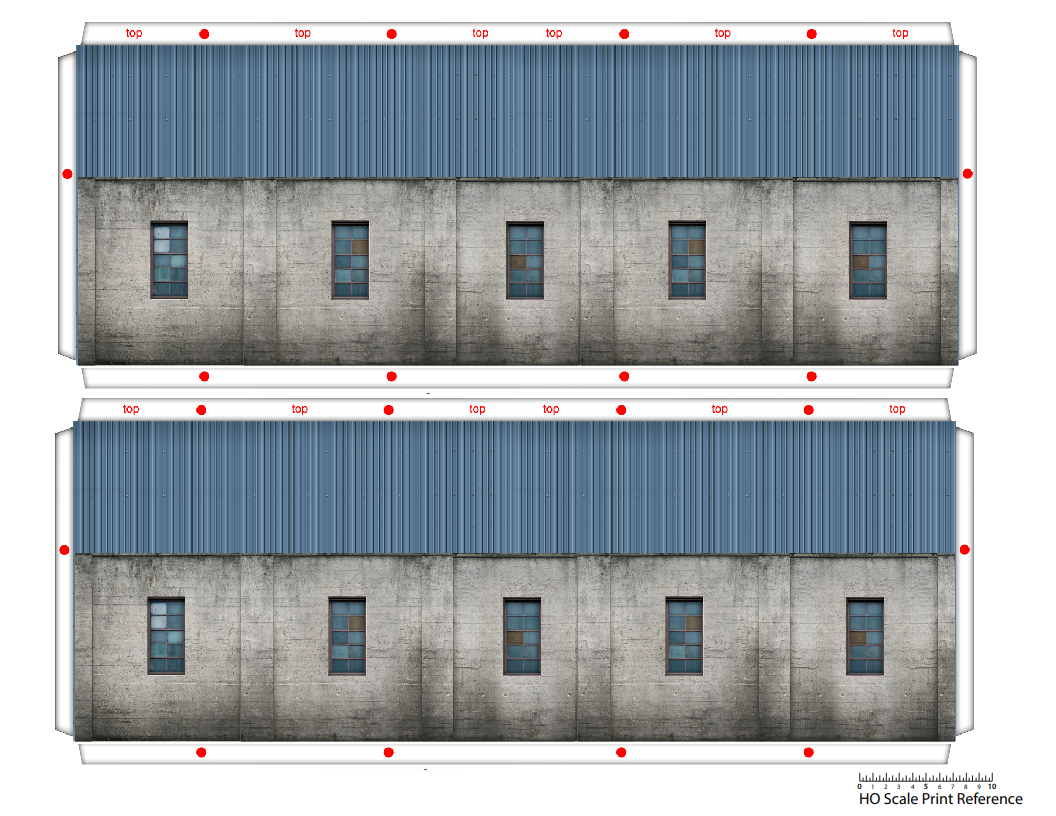 3) The roof, windows, and vent stacks.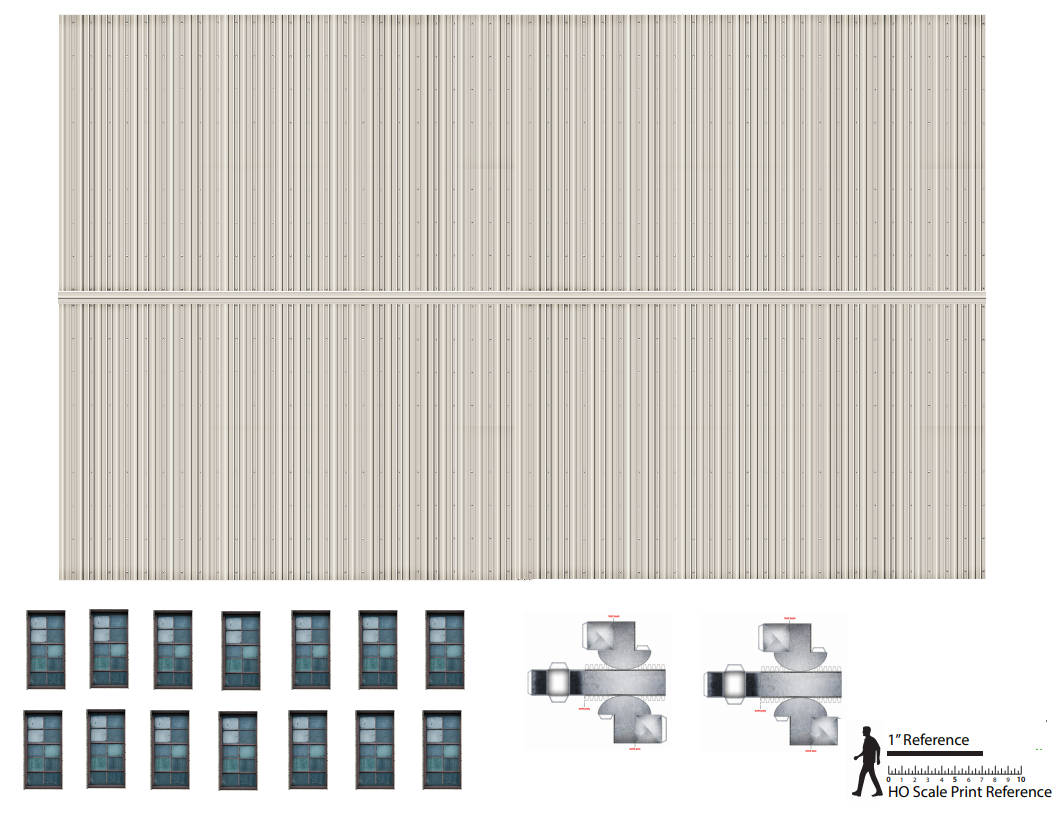 4) The Scale Conversion Chart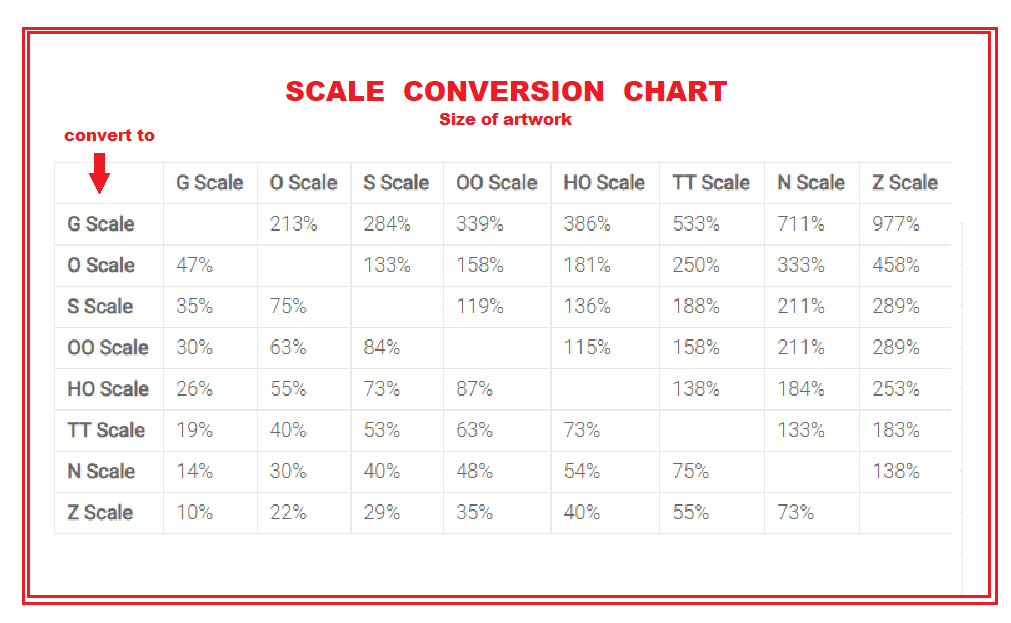 Introduction – Engine House Card Model – July 17, 2021
Part 1 – Engine House Card Model – July 24, 2021
Part 2 – Engine House Card Model – July 31, 2021
Part 3 – Engine House Card Model – August 7, 2021
Part 4 – Engine House Card Model – August 14, 2021
Part 5 – Engine House Card Model Final- August 21, 2021